Hearth Heating offers you a wide range of services…
Did you already buy or are ready to buy, a new stove or fireplace?  We offer you a wide range of one-stop shopping services from installation to maintenance and much more.  Most of these services are provided by our family of businesses such as Phoenix Sheet Medal and Chimney Sweep.

Visit us at 53 Cove Road in South Dartmouth, Massachusetts, call us 508-997-5524 or, email us info@hearthheatinginc.com about your installation and maintenance needs.
Installation – We install any wood, coal, gas, pellet and multi-fuel stoves purchased from us or elsewhere.  We also install stovepipe and ducting.
Specialty Craftsmanship – We are also happy to offer, or refer you to, you skilled specialty and craftsman services such as and HVAC fabrication, fireplace masons and, fireplace mantles and surrounds.
Maintenance – Hearth Heating offers chimney inspection and sweeping services provided by: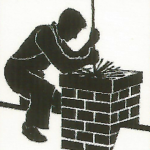 Chimney Sweep call them at 508-294-3732 for: Dryer Vent Cleaning, Wood Stove Service & Welding Repairs.